1. Cleveland Browns: Myles Garrett–DE, Texas A & M
Garrett, from the few things I barely glanced over, is supposedly a true can't-miss prospect.  So, because this is the Browns, he will likely flame out in Cleveland and, hopefully, have his career resurrected by a franchise that isn't a dumpster fire if he survives after his rookie contract expires.  Best of luck, Myles!
2. San Francisco 49ers: Who the fuck knows–Jed York is loses
Newly minted GM John Lynch has absolutely no front office experience–although he was a truly exceptional NFL safety for many years and an underwhelming television broadcaster in recent years.  With these qualifications, one might expect Lynch to err on the side of caution and draft a safe prospect.  But, with Jed York and his band of sabermetric-focused sycophants, they very well may outsmart themselves and draft a project player no one has ever heard who has chronic boneitis, all because Paraag Marathe's statistical models suggested that he would be a paradigm breaker.
3. Chicago Bears: YES
With perhaps the exception of RB, the Bears need help at nearly every spot on their roster.  So, as long as they don't draft Fournette, plug in just about any pick here and it makes sense.
4. Jacksonville Jaguars: PLEASE TRADE DOWN
Many "experts" have the Jags drafting Leonard Fournette here, but their offensive line is still shit.  Despite numerous attempts to address their issues along the offensive line, nothing has panned out for this lowly franchise.  Furthermore, in spite their aggressive and laudable moves in free agency under owner Shahid Khan, the Jaguars are more than just a few players away from contending for a mediocre record.  Trade this pick away for more picks.
5. Tennessee Titans: Who Cares–Mike Mularkey Sucks
The AFC South is arguably the worst division in the NFL. Sad!  The Titans looked like they might be on their way to contending for the title in the saddest division in the league until Mariota predictably got hurt.  This team should probably draft a new coach who doesn't describe his offense as "exotic smashmouth", but, ya know… That would cost the Adams family some coin.
6. New York Jets: Mitchell Trubisky–QB, North Carolina
With their signing of Josh McCown [yawn] and the presence of two other QB projects on their roster, this move is too Jetsy for even the Jets to pass up.  Props to the commenter on Deadspin who described the McCown signing as Infinite Jets.
7. Los Angeles Chargers: Good Player Who They Will Pointlessly Try to Screw Over
The Spanos family continues to prove that they are capable of hiring above-average front office people, yet stupid enough to be so cheap that they alienate fans and players alike.  Unlike the Browns, the Chargers are likely to draft a player who will have a great start to his career and then leave town with two middle fingers held high in the air as they leave town.
8. Carolina Panthers: Derek Barnett–DE, Tennessee
This comes from Bucky Brook's most recent mock draft and I totally get it.  On the defensive side of the ball, everything outside of their front seven has been a disaster since they–most likely wisely–let Josh Norman walk.  Yet, they have done very little address those issues while adding depth to that front seven.  While on the other side of the ball, the offensive line, receivers, and running backs have generally been pretty bad.  But the team continues to hope Cam Newton can carry the offense because, if he can't, they'll just find not-so-clever ways to call him a selfish crybaby.
9. Cincinnati Bengals: Reuben Foster–LB, Alabama
Mike Brown loves two things: Drafting guys who played their collegiate ball in the SEC and voting against any policy that might benefit his own players.
10. Buffalo Bills: Anus
11. New Orleans Saints: Who Dat?
12. Cleveland Browns: Probably a QB–Sorry, Man
The Browns have to know that drafting a QB will send yet another poor, young, innocent soul to the wasteland that is Cleveland QBs.  But, they still need one, and, because Jimmy Haslem is an insane man, they'll draft whichever QB is favored by whichever hobo has Haslem's ear that day.
13. Arizona Cardinals: Another WR They Don't Need–Carson Palmer is Dead
Amazon Prime tried to do their own version of Hard Knocks in 2015.  It featured the Arizona Cardinals and was narrated by Jon Hamm.  Even while watching it in all of its trying-to-be-more-than-it-actually-is splendor, it was pretty easy to see that the window for that team had closed before most even thought it was even open. The Cardinals had a plethora of skill players on both side of the ball that year, but that level has decreased since then.  And, what's more, the lines on both side of the ball–which were already thin in 2015–have also diminished since then.
But at least Cardinals fans will always have Bruce Arians' hats.
14. Philadelphia Eagles (FROM THE VIKINGS!): Please God, A Perennial All-Pro LT
The Eagles mortgaged their future in a trade with the Browns last year to land Carson Wentz.  While the results were mixed, the Eagles managed to once again get a first round pick in 2017 because Rick Spielman is not very good at his job.  After watching the Vikings offense disintegrate behind the terrible, no good offensive line that cost the Vikings a small fortunate last year, it would only be fitting if the pick they haphazardly traded away for the ghost of Sam Bradford's potential ended up drafting the next Anthony Munoz.
15. Indianapolis Colts: Chidobe Awuzie–CB, Colorado
With Ryan Grigson finally being shown the door after lucking into picking Andrew Luck with his first pick ever, the Colts might finally get back to easily winning the worst division in the NFL.  However, it won't be easy.  Grigson was awful at acquiring players through the draft and free agency.  But CB, along with OL, is truly a position of need for the Colts.
16. Baltimore Colts: It Doesn't Matter
Sadly, as much anyone may hate the Harbaughs and/or the Ravens for how they handled the Ray Rice situation, this team is always on the cusp of contention.  No matter who the draft, expect a 10-6 season with a wild card spot.
17. Dan Snyder Blows
18. Tennessee Titans
19. Tampa Bay Buccanneers: Crab Legs
20. Denver Broncos: An Offensive Lineman
21. Detroit Lions: Fluke–Fluke, Fluke Tech
22. Miami Dolphins: Washout
23. New York Giants: Ryan Ramczyk–T, Wisconsin
24. Oakland Raiders: Cam Robinson–T, Alabama
Bro likes guns and shit.  What could go wrong?
25. Houston Texans: Deshaun Watson–QB, Clemson
For all of the hype surrounding Bill O'Brien, it's fucking sad that, as a head coach, he has done his best with Brian Hoyer under center.
26. Seattle Seahawks: TRADE DOWN
Unless they see someone here the love, the Schneider has a history of trading down to grab a player no expected.  He's like TT, but not as vampirish.
27. Kansas City Chiefs: A Lineman
Bucky Brooks and others have the Chiefs taking a a QB in the first round to sit behind whatever of Alex Smith is left.  But, dear lord, the Chiefs track record with QB is WORSE than the motherfucking Browns.
The Chiefs might be better of just drafting for value and searching Craigslist for QBs.
28. Dallas Cowboys: Joe Mixon (if Jerruh has his way) or The Best Defensive Player Left on Their Board
After drafting  Ezekial Elliot last year, Jerruh tried to explain that the Cowboys were going all in with Romo in 2016.  However, the next day, they drafted a player who they knew would not take the field in 2016 and, worse, may never take the field at all.  Jerry Jones is out of his fucking mind.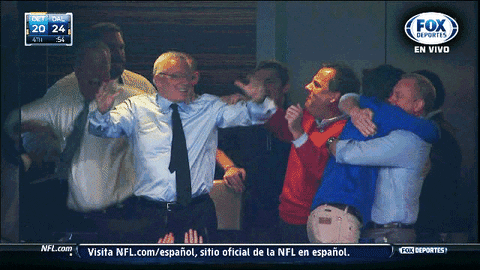 29. Green Bay Packers: NO ONE KNOWS!!!
Bucky Brooks has Thompson taking Christian McCaffrey here.  I don't see it. And, furthermore, if he does, I will set Brew's closet ablaze in protest.  I honestly see TT taking Mixon over McCaffrey at this point.  But we all know he'll take someone no one has ever heard of.
30. Pittsburgh Steelers: A Competent Player
Yeah, that's just what they do.
31. Atlanta Falcons: ROBOTIC ANUS!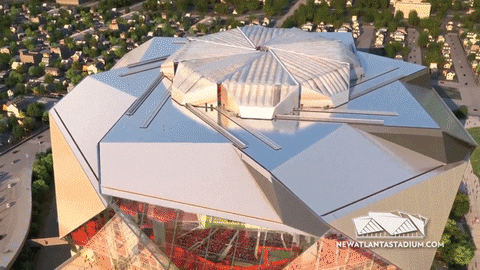 32. New Orleans Saints: Who Dat?